Posts authored by

J.P. Keslensky
Chester not only realizes that the creature is alive, but it also has very specific requirements.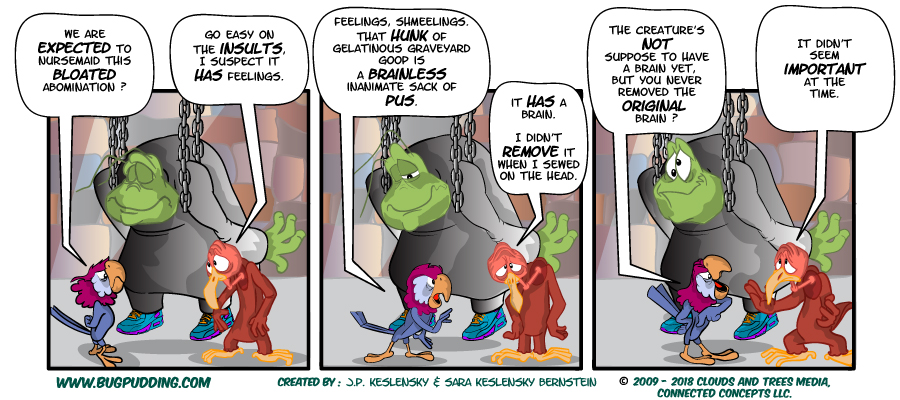 Griffon is a newbie at creature quilting. He just sewed together a bunch of random convict body parts to make Dr Talbot's creature. Insert tab "B" into slot "A". What could possibly go wrong with that ?
Chester is beginning to understand the true meaning of "unnatural".